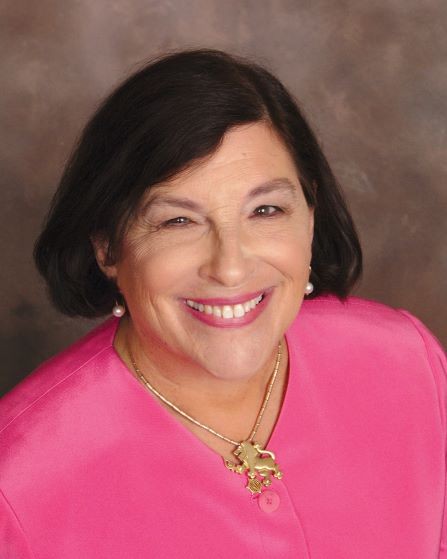 Community member Winnie Goldblatt is making history by participating in the LIFE & LEGACY program. Her after-lifetime gift will help sustain the Jewish Federation of Greater Indianapolis' (JFGI) endowment for generations to come.
Goldblatt already had an enduring influence on the JFGI and its endowment programs, as she served as the JFGI Endowment Director for 28 years. Joining a tradition of passionate, influential female leaders in Jewish communities across North America was Goldblatt's reason for gifting a Lion of Judah Endowment. She says she wants her gift to help JFGI and its partner agencies to continue to meet the needs of the community, whatever they may be.
"When I think of the Lion of Judah, I think of the strength of the community, and the endurance of the community," Goldblatt said. "For such a long time, the Jewish community worldwide has been able to endure through thick and thin, through good and bad times, because they have been strong. And part of that strength is having financial resources… when there are crises, there are resources to help out."
Goldblatt has seen firsthand how important JFGI is to the community, and she acknowledges that no one can predict exactly what challenges the future will pose. 
"I don't think that I ever envisioned the COVID-19 virus, or anything as dramatic as that," she said. "But right now, we are living through a time that demonstrates and emphasizes the importance of having those resources."
Philanthropy is important to Goldblatt -- she comes from a long line of people who did what they could to make the world a better place.
Women's Philanthropy is especially meaningful to her. She says Jewish women have led their communities through the ages. Her mother served in leadership roles at Hadassah and the United Jewish Appeal. Just as her mother led by example, Goldblatt says she is doing the same for her descendants.
"I wanted my gift to be an example to my children and grandchildren, that I cared to allocate some of my financial resources for the community, and that the Jewish community is important to me," she said.
She also said it makes good financial sense to leave an after-lifetime gift.
"It's your money, you work long and hard for it, why shouldn't that help shape the future of the community you want for your children and your grandchildren and those that follow? There's an old saying: 'you can't take it with you.' That's true. You can't take it with you. But what you can do is create a philanthropic legacy that will endure long after you're gone," Goldbatt concluded.