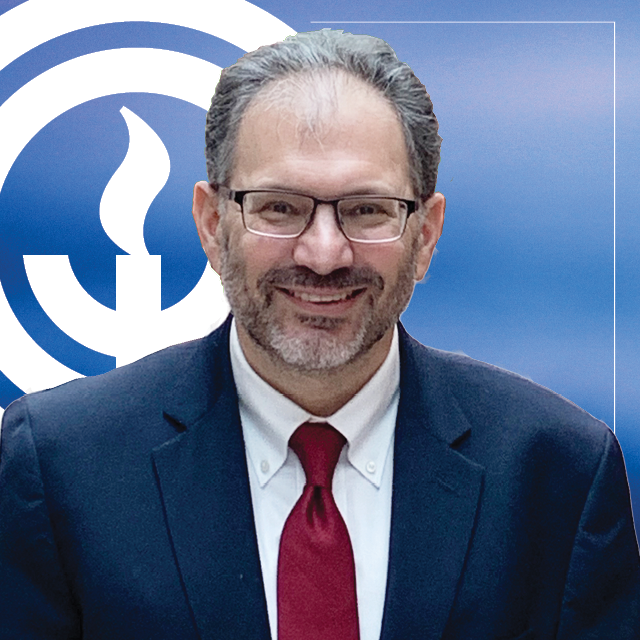 Earlier this fall, I was privileged to be in a room with about two dozen Jewish professionals from across Indy. It was the first meeting our new 36 under 36 cohort and we had invited them to a "meet and greet."  The excitement in the room and on the hybrid screen was palpable. We quickly discovered that no one knew everyone, some had known each other all their lives, and a couple barely knew anyone else in the room at all.
It was when we went asking people why they had agreed to be honored as one of the 36 and made time to attend a small lunch program that I really learned something. The people who were already involved said things like "I wanted to meet new people," and "I'm tired of being the youngest person in the room." The new faces said things like "I came because I don't know any other Jewish professionals" or "I moved here 5 years ago and meant to join a synagogue or get involved in the Jewish community but never got around to it." 
I realize now that these are all variations on the same theme. They were all looking for each other. They want to be a part of a Jewish community of peers but don't know how to find it.  They want to belong. Being new to this city myself, I can appreciate their feelings.
What I hope they have all learned as a part of inaugural cohort, as I have learned, is that there are many ways to enter the Indianapolis Jewish community. From Super Sunday to Lion of Judah, from PJ Library to the Ann Katz Festival of Books and Arts, everyone is welcome and has a place.
And now, Chanukah is almost here! With it comes even more opportunities for our community to gather and celebrate together. Whether it is at a campus menorah lighting ceremony, or at the Latkes and Lights Celebration, or at your own home surrounded by family and friends, the light that reflects from the menorah reminds us to reexamine the nature of giving and the meaning around both giving and receiving gifts.
We at the Federation are privileged to see the impact that your gifts have. Because of you, our rising leaders are given opportunities to find one another. Because of you, we are able to stock and distribute food in Popsie's Pantry. Because of you, both the most senior and most junior members of our community have safe spaces and receive the services they need. Only with your support can they all belong.
While you enjoy the Chanukah lights, I urge you to reflect upon the year that is ending and what being a part of our Jewish community means to you. Please consider giving a gift to the Federation's unrestricted Annual Campaign so that next year, we can offer even more for our community and for those in need. Help us reach our goal so we can say yes to everything our community is asking for us to offer. If you have already given a gift to the Federation this year – THANK YOU! Your gift – no matter the size – makes a huge impact.
I hope you enjoy reading this magazine and look forward to sharing more memories and new experiences with you.