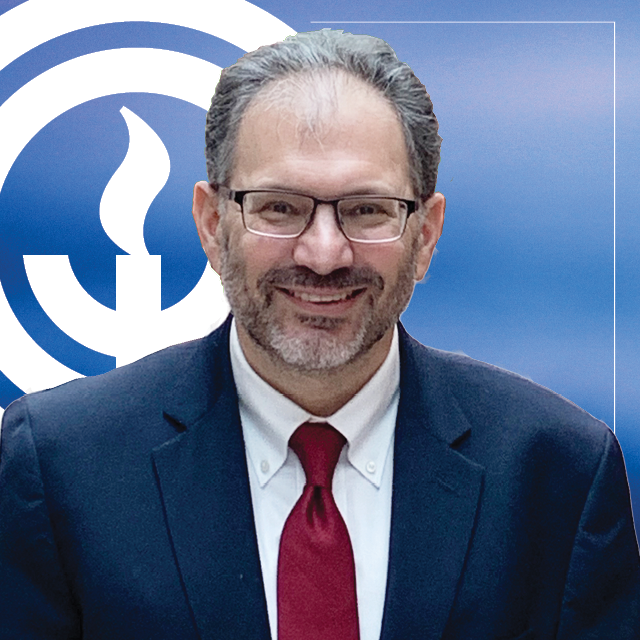 If the Federation News had a theme, this one would be "The Impact Issue." The following pages demonstrate over and over the impact that your participation can have in all aspects of what our Indianapolis Jewish community offers.
Whether it's participating in a PJ Library program, the Hasten Hebrew Academy education system, studying at your
synagogue as a child, working out at the JCC, to meeting the love of your life through a NEXTGen program (see
page 11), to a mission trip to experience another country's Jewish community (see page 5), to volunteering at the
Jewish community library (see page 7). Any way that you choose to become involved will make a difference.
When I look around our community and Jewish institutions, I am in awe of all the amazing programs taking place. The diversity and engagement of the hundreds if not thousands of participants that come through our doors on a regular basis is vital to our thriving Jewish community. It's because of you and the footprint you make.
This is particularly meaningful for me personally, because aside from my family there is nothing that matters to me more than being a part of an active and healthy Jewish community. While I have been an active member of many such communities (Minneapolis, Des Moines, Richmond, Chicago, and now Indianapolis), they have each sustained me at important points in my life.
One of my most formative experiences was being driven to Sunday School by my Holocaust-survivor grandmother. She would pick me up and share stories of her life in Germany pre-War and her time in England afterwards. What were these stories often about? They told how she and my grandfather relied on their communities to protect,
provide, and nurture them- because that's what communities do. I can only hope that she is aware of the impact she had, even after all these years, because my identity and values as a Jewish professional stem from those stories.
Like so many of my colleagues and friends, I am convinced that there is deep value in participating in your Jewish community. The importance of Community – Kehilla – opens up so many doors and opportunities. It can truly shape you and drastically influence the way you live your life and the person you become. Even better, the arrow points both ways. Your energy and involvement likewise impact the people around you. Together, you become much more than a sum of your parts.
So, let's celebrate you, because participating in this community is a choice and I don't take your presence and interest for granted. Thank you for the impact that you are having on my own Indianapolis Jewish experience.
And, of course, none of this is possible without your continued financial support. Thank you for that as well. In our next magazine issue, we are excited to share some new ways that you can get involved in this community and its programs from honoring our excellent high school students with an 18 Under 18 cohort, to a new antisemitism program for young adults, to the impact of multi-generational programming and giving.
What will you be a part of next? What impact can you have in our community that makes an impact on you and others? We can't wait to find out!