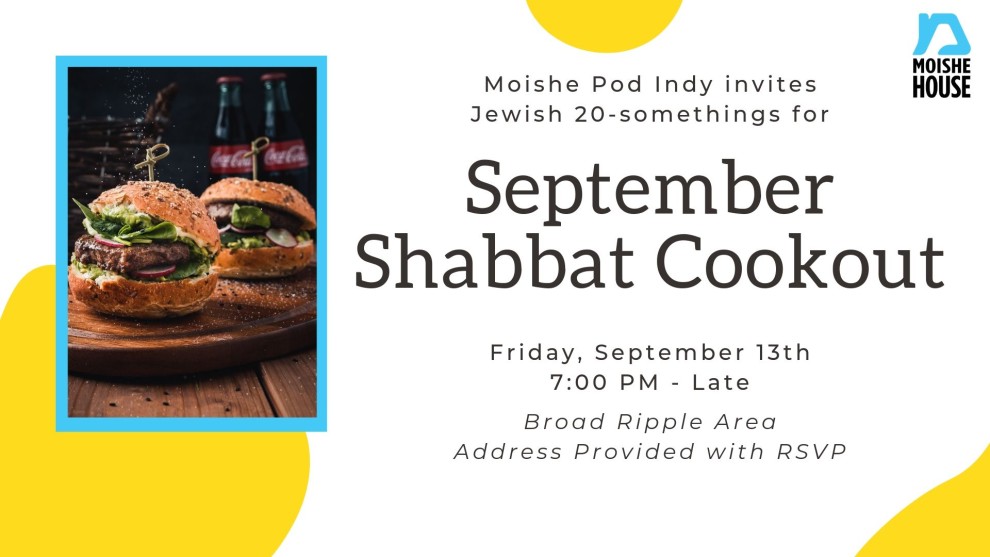 For Jewish 20-somethings in the Indianapolis area:
Join Moishe Pod Indy for a Friday the 13th Shabbat dinner cookout! We'll provide the food. Please bring your favorite picnic side or a dessert. Dinner will be a kosher-style meat cookout.
While the number 13 is not particularly unlucky in the Jewish tradition, we'll share some spooky stories as it gets dark around the fire pit. What better way to get ready for fall!
*****
Moishe Pod Indy is a community for Jewish young adults in their 20s to create a vibrant, meaningful & welcoming Jewish experience. We gather for events centered around Jewish learning, spiritual practice and exploration, Tikkun Olam, community, and good ol' socializing.