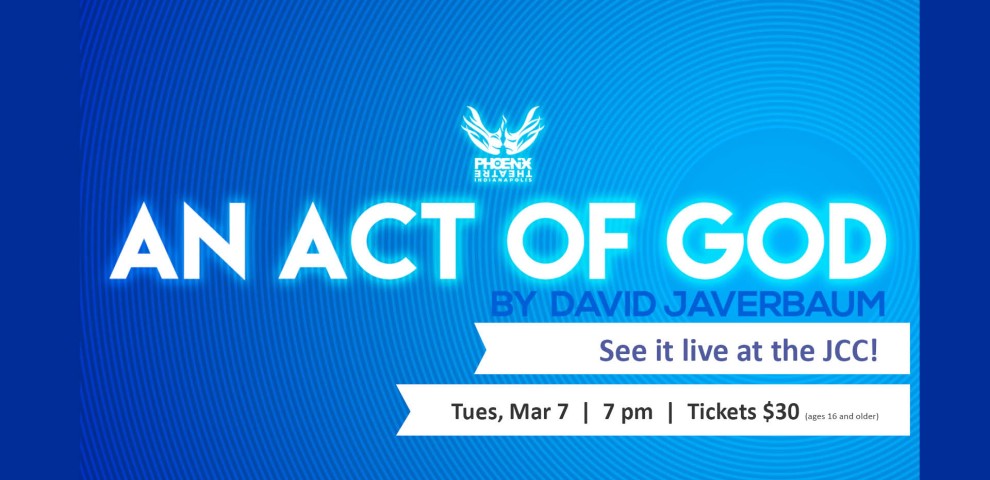 In this sinfully funny new play, the Almighty and His devoted Angels answer some of the deepest existential questions to ever plague mankind. He's returned to set the record straight… and he's not holding back!
The stage play is adapted from Javerbaum's The Last Testament: A Memoir By God, which itself began as "a series of Tweets."
For ages 16+.
This is a special performance of a Phoenix Theatre production at the JCC. For the full schedule of this production at the Phoenix Theatre, visit http://www.phoenixtheatre.org.